About CJB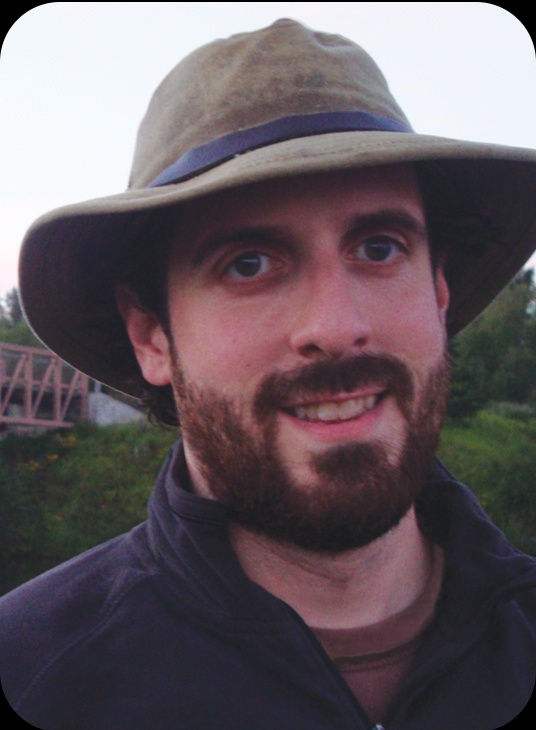 Chris J. Benson lives in Duluth, Minnesota with his family and enjoys spending time outdoors, fishing, hiking, biking, canoeing and camping. One of his greatest joys is sharing these adventures with his two young children and teaching them to value, respect and appreciate nature and all it has to offer.
Photography
Through Minnesota and its land of sky-tinted waters, Chris realized one of his true passions: exploring and enjoying nature. He has photographed hundreds of different lakes, rivers, trails, and natural areas throughout Minnesota. Photography has given Chris the opportunity to capture and share these explorations.

The more time Chris spends out on our waters, trails, and natural areas, the more he appreciates how fortunate we are to have them.

» Photography Gallery
Works displayed and available at the Mocha Moose Coffee Cafe on Scenic Hwy 61 near Knife River, MN.
Graphic Design and Web Development
Chris is a professional graphic designer, web developer and digital marketer with over 15 years of experience. Chris has an aptitude for developing diverse design materials and applications that enhance end-user interest and engagement. Additional skills include digital marketing, social media outreach, campaign development, web analytics, IT support, project management, communication and creative problem solving.

» Freelance Services
» Portfolio
Work Experience
Freelance Web Developer, Graphic Designer, Nature Photographer
CJB Design, Entrepreneur, www.chrisjbenson.com (2005-Current)
Develop websites and mobile web applications
Design digital and print materials for multiple projects and audiences
Create and maintain online Minnesota outdoor recreation resources guide
Nature photographer with a focus on Minnesota
Web Developer, Graphic Designer, Photographer, IT Specialist
Minnesota Sea Grant, University of Minnesota & National Oceanic and Atmospheric Administration-NOAA, Full-time, Duluth, MN (2007-2018)
Web Developer
Designed, developed, and maintained Minnesota Sea Grant's website and additional websites for special outreach projects
Conducted web analytics analysis for websites and social media efforts
Maintained online regional events calendar
Initiated, planned and maintained social media efforts
Optimized web presence for search engines
Provided web presence analysis and strategic plans for outside organizations
Graphic Designer
Produced creative graphic design materials for outreach and administration that spanned state and national needs, including: newsletters, news releases, brochures, fliers, factsheets, posters, ads, displays, reports, event and campaign materials, maps, presentations, brand identity, logos/icons and special projects
Designed reoccurring newsletters for Minnesota Sea Grant and University of Minnesota Extension in both digital and print formats
Supported social media outreach efforts with graphic design needs
Led graphic design efforts for state and national outreach campaigns
Other Accomplishments
Delivered design and web projects to multiple organizations including: NOAA, MN DNR, UMN Extension, Center for Ocean Sciences and Education Excellence), Great Lakes Maritime Research Institute and others
Ensured program materials complied with Americans with Disabilities Act regulations and reflected the University's commitment to diversity
Provided photography and videography skills for outreach and administration
Generated photos for state and national requests
Produced videos and managed online video presence
Planned and executed live video town hall event
Developed multiple podcasts and managed ongoing maintenance
Supplied computer technology support and planning for staff, outreach programs, events and conferences
Assisted in public outreach information and education activities
Project Manager, Quality Assurance Manager, Web Developer/Designer
50 Below Sales and Marketing, Full-time, Duluth, MN (2002-2005 and 2006-2007)
Project Manager/Business Development and Department Planner
Managed all products and fulfillment processes
Mapped and streamlined process flows
Designed and developed online portfolio for all products and services
Created technical documents to aid both internal and external users
Planned and developed flagship site
Assisted planning and development for internal applications and new innovations
Web Developer/Designer and Quality Assurance/Creative Manager
Designed and developed more than 300 websites for a variety of industries
Generated logos, content, presentations, portals/extranets, web intros, navigation and videos
Inspected and approved all aspects of websites and website elements
Provided technical and creative support for employees and customers
Developed quality assurance measures, website best practices and standards
Assistant Operations and Systems Analyst
Hennepin County Research & Systems Technology, Full-time during summers and holidays, Minneapolis, MN (1998-2002)
Provided support for over 1,000 computer users
Operated support line; assisted 40 – 50 callers per day
Maintained and supported hardware and software
Created and maintained technical support documents
Education
Bachelor of Business Administration, University of Minnesota Duluth, 2003
Major: Management Information Systems (MIS)
Related Course Work:
Distributed Computing Principles; Management Information Systems; Database Management Systems; System Analysis and Design; Computer Science; Advanced Applications Development; Telecommunications; Vectors and Matrices; Web Accessibility; GIS
Awards
2018-2019 | 5-Star Rideshare Driver with over 2,000 rides given, Uber/Lyft
2012 | Continuous Outstanding Service Award, University of Minnesota Duluth
2012 | APEX Design Award – Event Campaign, Programs & Plans, A Salute to Lake Superior's Sustainable Fisheries, national
2011 | APEX Design Award – Special Purpose Campaign, MN Sea Grant NOAA Site Review Materials, national
2007 | Winner: Photo Contest – Duluth Area Chamber of Commerce, Photo placed on cover of annual member packages and displays, Duluth, MN